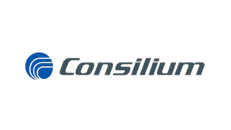 Sales Person / Technical sales —Consilium Marine & Safety Canada
Consilium Marine and safety Canada is seeking for motivated Sales person to further strengthen its position in the Gas detection, Fire detection & Cable Transit market for the domestic, Industrial, onshore and energy segments in Canada. The ideal candidates will get a thrill from being part of a truly innovative company that's leading the way globally in high performance and safety engineering for preventing and minimizing danger by preventing the spread of fire, water, gas, chemicals and other hazards substances in high-risk maritime, offshore and land-based environments.

What You'll Be Doing

This is a fantastic opportunity for driven Sales experts to be part of the Consilium rapid expansion in Canada, focusing on developing into the Gas detection and safety markets in the Industrial, manufacturing, building, power generation, LNG, and transport segments. The ideal candidate will bring his/her Can-Do, 'hunter style' approach along with a strong track record in industrial technical sales. Your ability to create a sales pipeline of qualified leads and build long-term customer relationships from among suppliers, engineering firms and distributors in the above segments will be keys to your success. Travel of up to 30% of the time is required, some on short notice.
Roles and Responsibilities
· Seek new opportunities to grow company's sales of Gas detection, fire detection and    Multi Cable Transit and other safety products in the assigned territory.
· Finding, Securing, and on-boarding new customers and deepening relationships with    existing customers by face to face visits, Video, and telephone calls (Daily Cold    calling)
· Travel to client sites to conduct in person meetings, presentation, negotiations, and    contract closures.
· Arrange virtual meetings and presentations with customers, attend industry events    either physical or online, lunch and learn sessions, discussions and more!
· Prepare sales reports for leadership team
· Develop and maintain strategic partnerships with distributors and subcontractors.
· Assess market data and implement sales strategies
· Identify new distribution opportunities and build distribution network for company's    products.
· Achieve sales, distribution, and market share objectives within assigned account
· Be an expert to effectively communicate and market key product features and    benefits to prospective clients virtually, through phone calls, emails, product demos &    presentations as well as trade shows
· Create business development plans together with sales manager.
· Strive to achieve or exceed Monthly, Quarterly and Annual sales targets and KPI's.
· Track and record all customer and prospect interactions via the company's CRM    system including producing forecasting reports.
· Keep informed on industry news and trends, products, services, competitors, relevant    information about legacy, existing, and emerging technologies, and the latest    product- line developments.
Requirements
· 2 to 5 years of proven experience in selling to the Industrial, Building, manufacturing,    or energy markets in Canada along with a comprehensive understanding of some or      all of these segments.
· Knowledge of utilizing online marketing channels to promote brand, generate leads,    increase sales.
· Demonstrated ability of effectively navigating to and communicating with decision    makers to close sales.
· Demonstrated ability to identify leads and grow them to prospect and active    customers.
· Ability to make analytical decisions that generate growth and meet strategic goals.
· Outgoing, with excellent communication skills.
· Not afraid to pick up the phone, make conversation and present the    products/services.
· Proficiency in MS Office 365, Microsoft Teams, and various business software (e.g.    ERP, CRM)
· Fluent in English

Nice to Haves
· Degree with a focus in sales strategy and/or business administration studies
· Sales experience and knowledge on Gas detection system (Marine & Industrial)
· Sales experience and knowledge on Multi Cable Transits
· Sales experience and knowledge on Fire detection systems (Marine Industrial)
· Experience from working in a multi-cultural, international company
· Experience from industrial sales, preferably with similar product portfolios.
· Technical expertise in safety systems
· Experience negotiating and understanding complex contracts
Your Skills, Traits & Style
· Outstanding communication skills, both verbal and written; ability to interface and    gain trust cross functionally and effectively manage in a matrix organization.
· Ability to build and maintain strong, long-lasting client relationships
· Affinity to problem solving, negotiating and time-management.
· Accuracy and efficiency in business development tasks resulting in best possible    performance
· High energy and drive
· Creative—not afraid of trying and learning new things
· Pragmatic—you get things done
· Hands-on, Can-do, Can-try approach
· Uphold Company's Values, Mission and Vision
What We Offer
· An excellent team-focused work environment with huge visibility for your efforts    along with personal development
· An opportunity to be a part of a truly innovative and a fast-growing international    company
· A competitive salary and commission
· Excellent benefits including extended health care
· Company pension plan
· Ongoing business skills training.
· Support for professional development
· Paid vacation and sick days.
About Consilium Safety
Our mission is to provide the best engineering and technology that protect lives, the environment and objects of great value. Company is headquartered in Sweden and have developed leading global positions in several niche markets in including marine, land, transport, and oil & gas.
Consilium develops, manufactures, and markets Gas detection, fire detection and safety products and systems. The company has operations in 27 countries around the world, over 1,000 employees.
Summary
· Comprehensive training and support.
· Competitive compensation + commission
· Extended health benefits and Group pension plans after probation period
· Must have a valid driver's license and own vehicle.
· BSC or College degree
· Intelligent, up to date with technology, smart, innovative
· Minimum of 3 years recent track record in industrial technical sales
· Travel up to 30%
· Location: Coquitlam, BC
Employment Type
Full-time
.
Department

Sales

Locations

Consilium Canada
About Consilium Safety
Consilium Safety Group is one of the world's leading manufacturers of products and safety technology for the fire and gas detection, in the marine, oil & gas, transport and construction sectors. The company started in 1912 and today we are an international company driven by innovation. One thing that has stayed the same is that our main goal has always been to save lives. We strive to be a great place to grow and are driven forward by our core values 'I take responsibility – I take initiative,' 'We deliver,' 'One global team.' With a presence in 55 countries, we offer a dynamic and international working environment where safety is at the focus and the opportunities are endless.